Fun and Easy Valentine\'s Day Breakfast Ideas
Posted by ArtFireContent on 01/26/2011 at 14:49:14
Valentine's Day lands on a Monday this year, which means many people will probably not get to celebrate until after 5 pm. With that in mind, breakfast is the perfect opportunity to show those you live with that you are thinking of them! Below we will look at five ideas for a special Valentine's breakfast. If you are like me and have no extra time in the morning on weekdays to fire up the skillet, there are a couple that can be prepared the night before.
Chicken in a Heart-Shaped Basket
Chicken in a basket (aka Eggy in a basket or Egg in a Nest) is one of those cute food ideas that always seems like a good idea, but just doesn't happen on the regular. That makes it special though, and you can give it a Valentine's twist by making the hole into a heart shape. The egg can be dressed up with cheese, and if your special someone doesn't care for fried eggs, scrambled eggs in the middle work well too!
Raspberry and lemon; pucker up! This is a good option to make the night before if you won't have time to cook an actual meal on Monday the 14th. The raspberries create beautiful red/pink splotches, and a muffin is the perfect on-the-go food. Since the recipe makes so many, this would also be a nice Valentine's day surprise for co-workers or a child's teacher/classroom. To give them a stronger Valentine's Day feel you can put them in red or heart-patterned cupcake liners.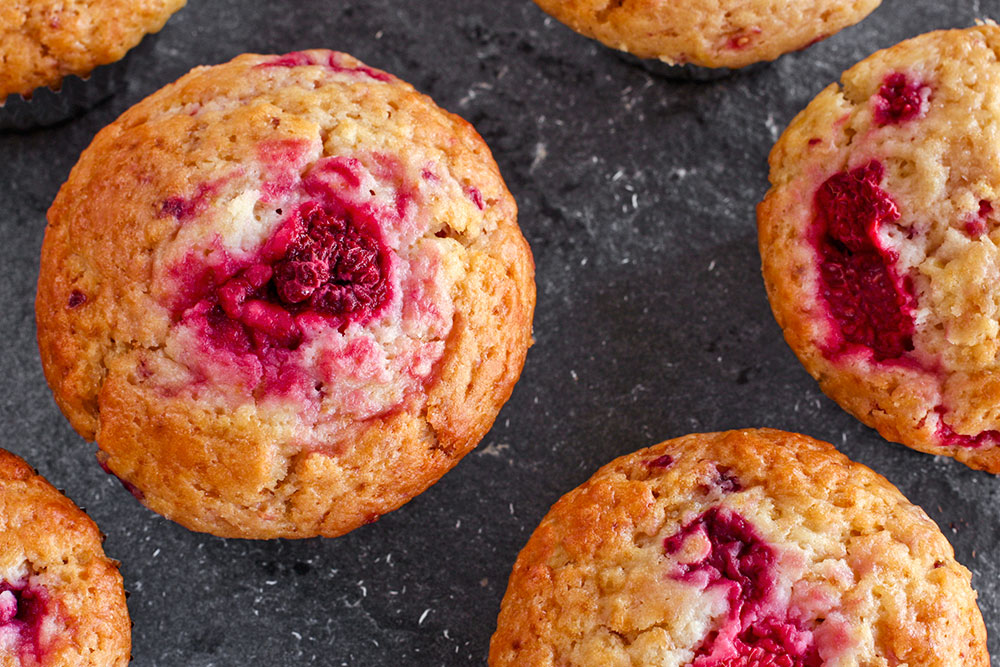 These pretty much speak for themselves! This recipe uses instant cinnamon rolls, but would also work if you have a homemade recipe. If you don't have time in the morning even to bake a cinnamon roll, just make them the night before and pop them in the microwave before adding the icing.
There are few ways to go about making heart-shaped pancakes. Martha Stewart has a recipe to make them from scratch (of course), that involves putting the batter in a pastry bag and piping the hearts by hand. You can also use pancake molds, like the ones below, or you can make regular circle pancakes and use cookie cutters to cut out hearts after they are cooked. Whatever method you choose, a little strawberry syrup, or real cut/crushed strawberries completes the presentation. Finally, if you want pink pancakes, just add a few drops of red food coloring into the batter.
This could be a side dish or full breakfast depending on how much you cut up. Pretty much any fruit can be cut into a heart if you have the patience and the knife-wielding skills, so this is easy to customize to a person's favorites (strawberries obviously make sense being red). Since there is lemon juice involved, the fruit may be alright to sit overnight so you don't have to do the cutting in the morning, but it may be a good idea to do a trial (heart-free) run the week before to be sure.


Are you planning a special Valentine's Day breakfast? Share in the comments below!
READER'S COMMENTS: