5 Easy Last-Minute St. Patrick's Day Crafts and Treats
Posted by ArtFireContent on 03/17/2011 at 14:09:12
I didn't plan anything for St. Patrick's Day. No decorations, no plans to drink a green beer. Nothing. About all I did was put on a green bracelet as I ran out the door this morning. St. Patrick's Day isn't a holiday that is high on my radar, but I love holidays because they remind me that there is so much to celebrate (and they are an excuse to do some crafting and make sugary recipes). Below are some last minute crafts and recipes that can be thrown together if you (like me) didn't really get into the swing of things this year.
This recipe is really easy, and is a great treat that you can make quickly. Be sure to follow the link to the original Sweet Chex Mix recipe (it's just the green M&Ms that make it St. Patrick's Day themed!).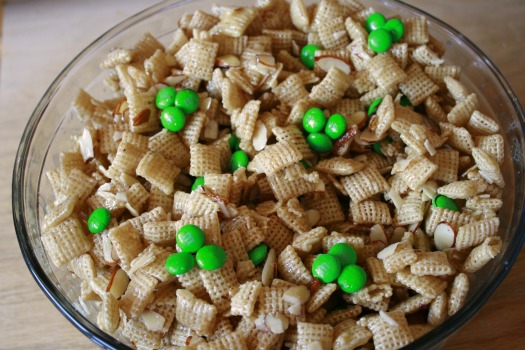 If you already have potatoes and green paint on hand, this craft can be put together in minutes. Or if you'd planned on using the potatoes for dinner, check out this Crispy Smashers Recipe.
Breakfast for dinner is one of my favorite meals, and making rainbow pancakes for St. Patrick's Day will turn a regular treat into a colorful event! You can either add sprinkles to the batter like in confetti cake, or use food coloring to make pancakes in every color of the rainbow!


This one takes a bit of work, but the result is a fun decoration that you can hang up next year! The paper plates could be exchanged for colored construction paper to keep the time and effort manageable.
Homemade pizza gets a twist with shamrock pizza, where spinach leaves become clovers with a little cutting. Hmm, spinach shapes on pizza would have definitely worked to get me to eat some green as a kid.
Did you make a special craft or meal for St. Patty's? Share in the comments below!
READER'S COMMENTS:
There are 0 comments for this article.